I Am Still Depressed and Anxious After The Pandemic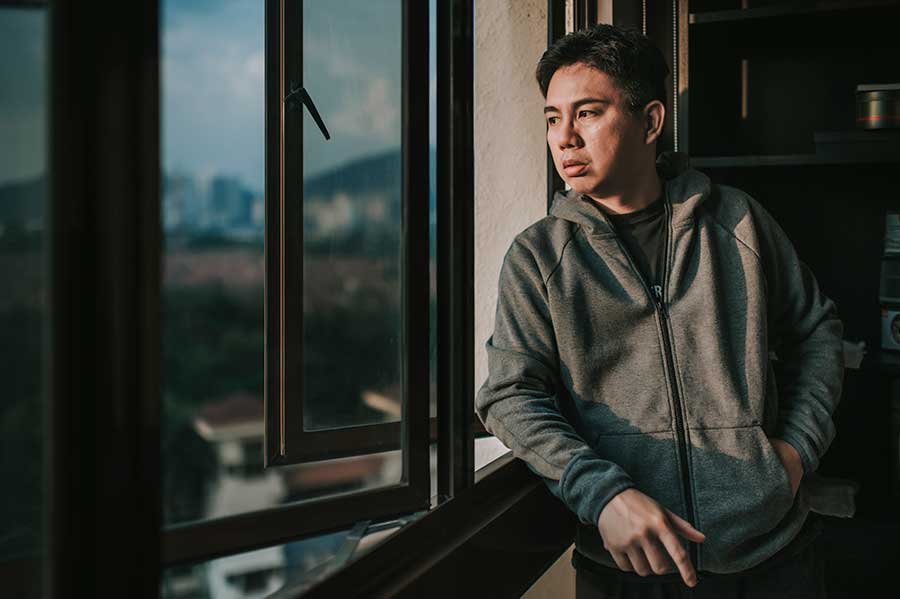 Large disease outbreaks have been associated with mental health problems, and the COVID-19 pandemic has had a major and long-lasting effect on our lives. The CDC reported that between August 2020 – February 2021, the percentage of adults with recent symptoms of anxiety or depression increased. During the pandemic, about 4 in 10 adults in the U.S. reported symptoms of anxiety or depression. Adults reporting difficult sleeping, eating changes, increases in alcohol consumption, social isolation, and worsening chronic conditions also increased dramatically.
Despite social restrictions easing in the United States, we are far from being back to "normal". The pandemic has contributed to a wide variety of changes in our relationships and personal lives, our health and wellbeing, our jobs and workplaces, the way we communicate, and where we live.
Even just a single stressful event can trigger anxiety or depression.
The pandemic has contributed to a series of stressful, and even traumatic, events.
Our lives have permanently changed as a result of the Covid-19 pandemic. Our routines and lifestyles have changed, and "going back to normal" is not going to be a linear path for anyone.
How Our Lives Have Permanently Changed From COVID-19
Even just one of these major life changes has the potential to trigger anxiety, stress, and depression. Many of us have experienced a number of these dramatic disruptions in the past year.
Job Changes
Job loss, underemployment, reduced income, and work-from-home changes are all major life adjustments. For some, telecommuting may have been a welcome change from the daily office commute. For others, it may have exacerbated feelings of loneliness and social isolation, especially for those who rely on professional networks for social connections.
Essential workers, factory workers, restaurant industry workers, and others whose jobs cannot be performed from home were affected in various ways – from stress and worry about illness to reduced income due to workplace closures.
COVID-19 hit women hard, as women have shouldered a disproportionate share of job loss and income. Women faced twice the unemployment rate of men during the pandemic due to lack of childcare.
The Affects of Acceleration of Technology on Older People
For those who did not grow up with mobile devices, computers, and the internet – the pandemic has been a stressful experience technologically.
Telehealth doctor's visits, touchless payments in stores, QR codes for signage and menus, remote working challenges, online registration for vaccines, virtual communication, Zoom meetings for everything, helping kids with distance learning, and online entertainment – all of these have upended day-to-day life.
Seniors and older adults have been disproportionately affected by this dramatic technological transformation in a short period of time.
School Closures
Nearly 9 in 10 parents are worried their children fell behind academically during the school closures. Parents trying to balance work with childcare and distance-learning oversight experienced a dramatic increase in stress and anxiety during the school year.
Many parents experienced difficulties relaxing, being easily upset or irritated, feeling hopeless, lacking interest in activities they previously enjoyed, feeling worried and fearful, and being more impatient.
Healthy Ways To Cope With Stress, Anxiety, and Depression
Take care of your physical health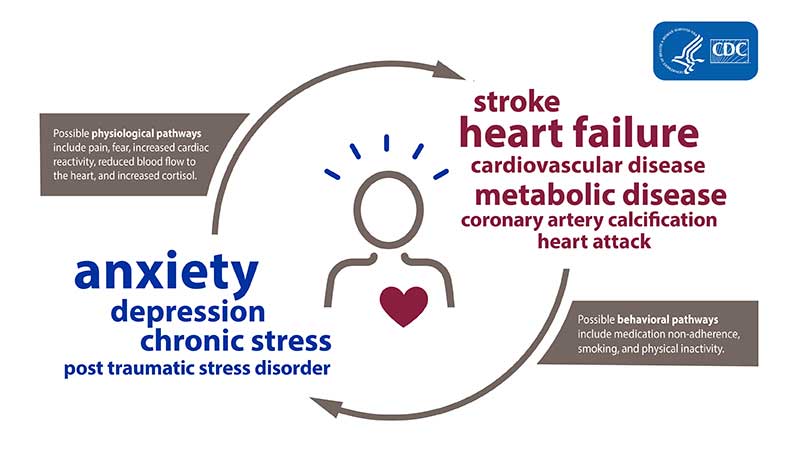 If you delayed annual checkups, dental appointments, or other medical appointments during the pandemic – schedule those now. People with chronic medical conditions are at higher risk of depression. Depression is common among people who have chronic illnesses such as:
Alzheimer's disease
Autoimmune diseases, including systemic lupus erythematosus, rheumatoid arthritis, and psoriasis
Cancer
Coronary heart disease
Diabetes
Epilepsy
HIV/AIDS
Hypothyroidism
Multiple sclerosis
Parkinson's disease
Stroke
Take care of your body
Taking care of your body is an essential tool that we have to combat anxiety, depression, and stress. How can you take care of yourself today?
Exercise regularly. The evidence is clear—physical activity can make you feel better, function better, and sleep better. Even one session of moderate-to-vigorous physical activity reduces anxiety, and even short bouts of physical activity are beneficial.

Try to eat healthy, well-balanced meals. Eat plenty of vegetables, eat a high fiber diet, reduce sodium and processed foods, and add healthy fats.

Put yourself first. Take time to unwind, try to do activities you enjoy, disconnect from the news and social media, and try meditation.

Connect with others. Many of us have tightened our social circle, some of us have lost loved ones, and all of us have experienced reduced social contact. Humans are wired to connect with others, and there is significant evidence that social connections decrease depressive, PTSD, and anxiety symptoms.
Are you experiencing symptoms of stress, anxiety, or depression?
If you are continuing to experience lingering stress, anxiety, and depression even after COVID-19 restrictions have been lifted, our professional team can help. We provide professional psychiatric care to people throughout Massachusetts via telehealth, and for our local community from two convenient offices in Plainville and Sudbury.
Prompt diagnosis and early intervention in the initial stages of depression and anxiety can lead to improved treatment outcomes, so please request your confidential evaluation today.