What Is Postpartum Depression, aka "The Baby Blues?"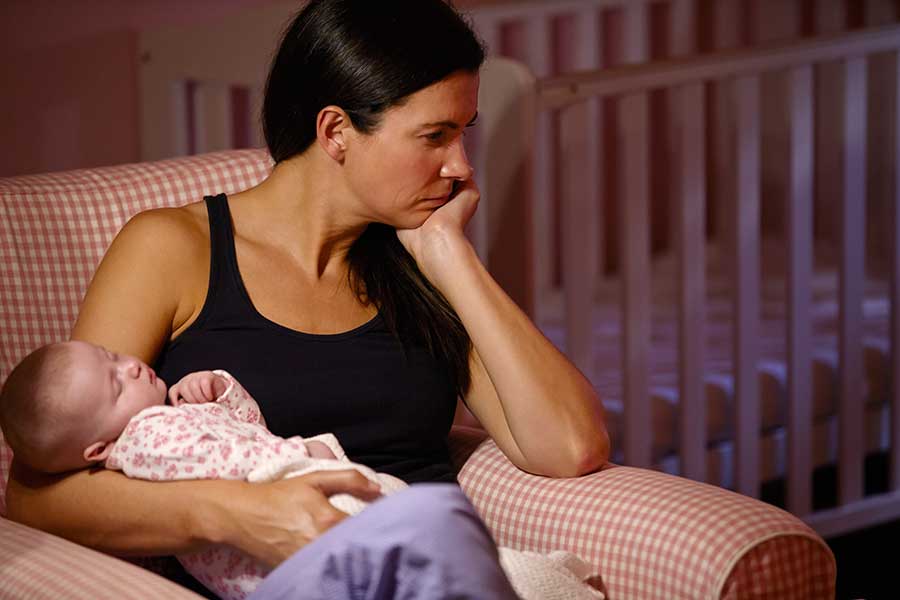 Postpartum depression is a type of depression that can occur after giving birth
Postpartum depression is a type of depression that can occur days or months after giving birth, and is a common condition that affects an estimated 10-20% of new mothers.
It is very common to experience the "baby blues" following childbirth. If you have the baby blues, you may experience mood swings, feelings of disconnection from your baby, crying spells, sadness, loss of appetite, or insomnia. If you continue to experience symptoms of depression after two weeks, you may be experiencing postpartum depression.
The symptoms of postpartum depression can range from mild to severe. Like other forms of depression, postpartum depression is treatable. It is important to remember that you are not alone and that help is available.
Postpartum depression is a serious condition
Postpartum depression is a serious condition that requires treatment. It is not something that a new mother can simply "snap out of" or "tough out."
It can occur anytime in the first year after giving birth
Postpartum depression can occur anytime in the first year after giving birth. It is not uncommon for symptoms to start during the first few weeks after delivery, but they can also start later.
Postpartum symptoms vary from person to person
Symptoms of postpartum depression can vary from person to person. Some common symptoms include persistent sadness, hopelessness, difficulty bonding with the baby, difficulty concentrating, and changes in appetite and sleep.
Postpartum Depression
According to the CDC, healthcare providers should be asking every pregnant and postpartum woman about depression symptoms in order to provide support, resources, and referral for treatment.
1 in 8
1 in 8
1 in 8 women report symptoms of depression after giving birth
20%
20%
About 1 in 5 women were not asked about depression during a prenatal visit
50%
50%
Over half or pregnant women with depression were not treated
What are the Symptoms of Postpartum Depression?
The symptoms of postpartum depression are somewhat aligned with symptoms of depression, such as:
Feeling restless or moody
Feeling sad, hopeless, or overwhelmed
Crying excessively
Having thoughts of hurting yourself or the baby
Feeling disconnected in the baby
Feeling as if the baby is someone else's baby
Having no energy
Eating too little or too much
Sleeping too little or too much
Trouble with focus, concentration, and memory
Social withdrawal
Physical symptoms such as headaches, body aches, and gastrointestinal problems
Our Experienced Team of Psychiatrists Can Help!
We know that taking the first step can be difficult.
Our highly-trained psychiatrists and therapists offer a comprehensive and confidential approach to private, outpatient psychiatric care. Whether this is your first time seeking psychiatric care or if you are seeking a new provider, Novum Psychiatry can help. In-person and telehealth appointments available. We accept health insurance.
Why Do Women Get Postpartum Depression?
No one cause or factor fully explains this depression. Quite a few emotional and physical factors are at play. Also, the situation isn't the result of something the mother does or doesn't do – postpartum depression can happen to anyone.
Experts think this type of depression has something to do with hormonal changes that occur immediately after childbirth. After delivery, progesterone and estrogen levels dip sharply. When that happens, the brain experiences certain chemical changes that trigger mood swings.
Most mothers get very little sleep immediately following the birth of a child. For many women, it's impossible to "catch up" on rest and sleep because of the normal demands of caring for a newborn baby. The result is exhaustion and physical discomfort, both of which are contributing factors to postnatal depression.
Some women don't tell anyone about their symptoms. New mothers may feel embarrassed, ashamed, or guilty about feeling depressed when they are supposed to be happy. They may also worry they will be seen as bad mothers. Any woman can become depressed during pregnancy or after having a baby. It doesn't mean you are a bad mom. You and your baby don't have to suffer. There is help. Your doctor can help you figure out whether your symptoms are caused by depression or something else.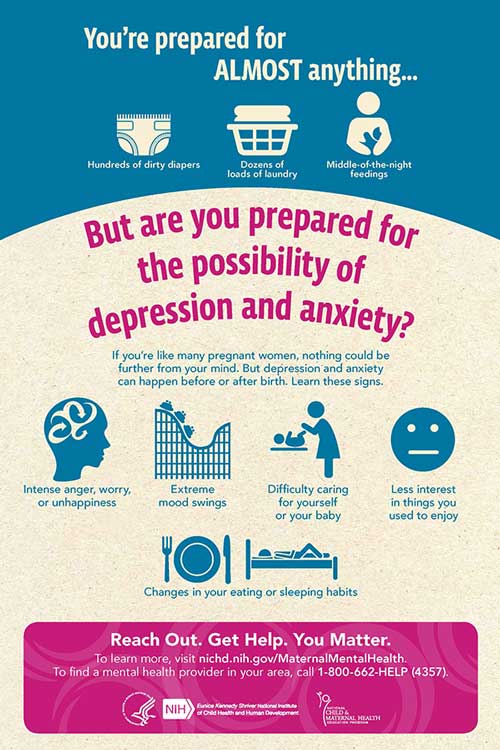 How Long can you Have Postpartum Depression?
With some patients, the depression resolves itself within a few weeks or months. With others, the symptoms of postpartum depression extend for 6 months – 1 year or longer.
Untreated postpartum depression symptoms can linger for months or even years, evolving into severe postpartum depression. It's not uncommon for some patients to need psychiatric care.
Long-Term Effects of Postpartum Depression
When mothers become depressed after childbirth, their children are affected in many ways. A study published in JAMA psychiatry investigated whether the extent of depression's severity had long-term effects on children. The research also examined whether the length of time depression persisted had any relationship with long-term outcomes in children.
Children whose mothers battled persistent severe depression were highly likely to demonstrate behavioral problems by age 3.5. Also, these children scored lower grades in math. In addition, they suffered from increased risk of depression in their adolescent years.
Women who had persistent severe depression were highly likely to suffer depressive symptoms for years. In fact, researchers found that some patients continued to experience symptoms until at least 11 years after childbirth.
What Are The Risk Factors For Postpartum Depression?
While just about anyone could suffer depression, some women tend to be more vulnerable. The following are risk factors that increase the likelihood that some women will have postnatal depression.
Prior history of depression and anxiety
Negative feelings toward the pregnancy or baby
History of sexual abuse
High risk pregnancy or postpartum complications
Young maternal age
Unplanned pregnancy
Lack of emotional, financial or social support
Substance abuse
Having a baby with health-related issues
Stressful events during pregnancy or after childbirth including a problematic relationship or death in the family
Family history of depression or mental illness
Poor diet and lack of nutrition
Sleep deprivation / sleep problems
Lack of physical exercise
Is there Treatment for Postpartum Depression?
YES! Postpartum depression is treatable. A psychiatrist with experience in the treatment of Postpartum Depression will help evaluate your symptoms in order to recommend a personalized treatment plan. Treatment can include medication, therapy, or a combination of both.
Help Is Available
If you or your loved one is experiencing postnatal depression after childbirth, get professional help as soon as possible.
The Board Certified psychiatrists of Novum Psychiatry have extensive experience in the treatment of postpartum depression, so please request your confidential evaluation today.