Telehealth Psychiatry For Residents of Massachusetts and Rhode Island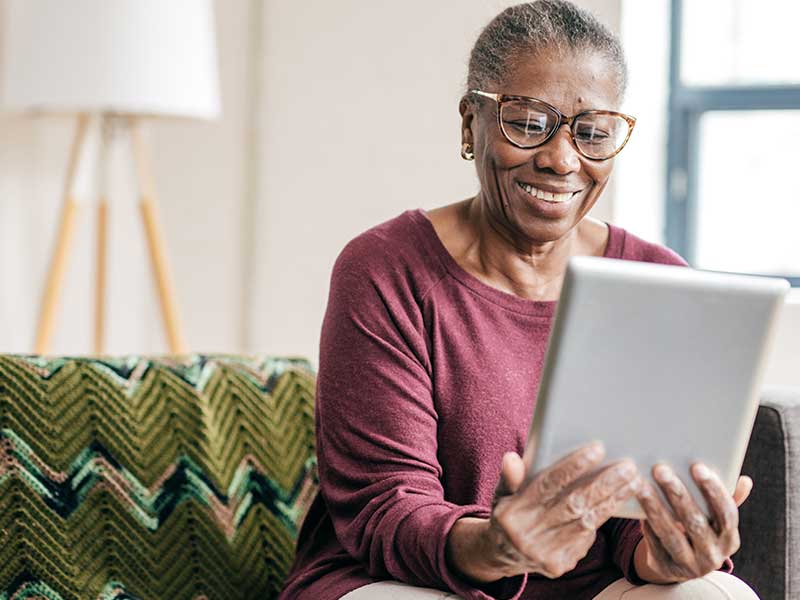 Yes! To ensure we meet the needs of residents throughout Massachusetts and Rhode Island, Novum Psychiatry offers telehealth and in-person appointments with our experienced team of psychiatrists and therapists. Please note the majority of new patient initial visits will be an in-office appointment in either our Sudbury, MA or Plainville, MA office. Subsequent appointments for established patients may be offered via telehealth (Zoom or phone call).
With telepsychiatry and telehealth, Novum Psychiatry can now provide essential psychiatry and therapy services for residents throughout the state – from Boston to Greenfield and Northampton! This means that patients even in rural communities throughout Massachusetts and Rhode Island can receive the same high-quality psychiatric and therapy care.
Benefits of Telepsychiatry
With telepsychiatry, even patients in rural areas are able to access specialty psychiatry and therapy services from the convenience of their home. Many visits can be conducted remotely, with occasional trips to the office for an in-person visit for patients requiring medication management.
In this article, we'll explain a bit about telehealth and why it's an essential tool for your mental health and well-being.
Our Experienced Team of Psychiatrists Can Help!
We know that taking the first step can be difficult.
Our highly-trained psychiatrists and therapists offer a comprehensive and confidential approach to private, outpatient psychiatric care. Whether this is your first time seeking psychiatric care or if you are seeking a new provider, Novum Psychiatry can help. In-person and telehealth appointments available. We accept health insurance.
What Is A Telehealth Psychiatrist?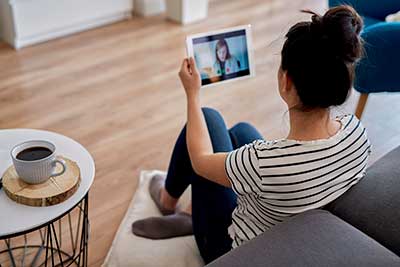 Telehealth is a form of healthcare that can be obtained from a distance. Using a computer or mobile device, our psychiatrists and therapists can provide the same level of high-quality, professional care as an in-person visit. This is also called telepsychiatry.
For continuity and the delivery of the highest quality patient care, you will typically see the same provider for any required in-person visits as you do with your telepsychiatry visits.
Telehealth has been around for quite a long time, but it exploded during the Covid-19 pandemic. Thanks to the advent of smartphones and more advanced internet capabilities, people are now able to use telehealth and connect with psychologists and doctors anywhere, at any time.

The US Department of Health and Human Services, and individual states have made it easier for patients to access care via telehealth.
This opens up a lot of options for people in Massachusetts rural communities or who are physically unable to make it to our office to see one of our psychiatrists or therapists.
The Power of Telehealth for Psychiatry and Therapy Visits
During the pandemic, we saw a dramatic rise in the use of telehealth services for to provide psychiatric and mental health services.
1. Telehealth Connects You in a Time of Need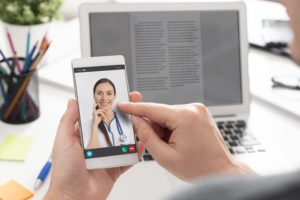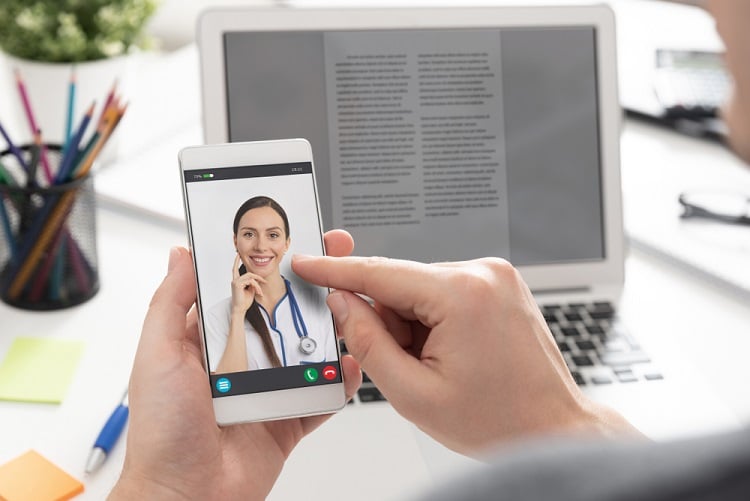 We are just emerging from one of the most frightening and unpredictable times in the last century. As you may imagine, this might lead to new or worsening mental health conditions such as depression and anxiety.
Many of us are wondering why we continue to feel anxiety, depression and other symptoms despite the fact that Covid-19 restrictions are easing and life is slowly returning to something resembling pre-pandemic life.

Utilizing telehealth visits for psychiatry and therapy ensures that you can get the help you need when you need it, from anywhere at anytime.
2. Telehealth Is Affordable
Most telehealth visits cost the same or less than an in-office visit with your psychiatrist or therapist. Very few telehealth visits cost more than you could expect to pay at a therapist's office.
Novum Psychiatry accepts health insurance for psychiatry and therapy visits for residents of Massachusetts and Rhode Island. Please contact Novum Psychiatry or your health insurance company for coverage questions.
3. Telehealth Facilitates Physical Distancing
One of the biggest barriers that people are facing in regard to seeking help is the challenges finding care when psychiatrists and therapists have closed offices or have reduced hours.
By adopting telehealth as a medium to deliver psychiatric and therapy services, those with underlying health conditions or seniors can ensure they can get the mental health care they need regardless of logistical challenges.
4. Health Insurance Typically Covers Telehealth Visits
Demand for virtual mental health care is soaring, and many commercial health insurance companies and Medicare now covers psychiatric and therapy visits the same as in-office visits.
Again, please contact Novum Psychiatry and your health insurance company to verify mental health telehealth visit coverage.
5. Telehealth Can Maintain Your Relationships
Covid-19 created new conflicts and exacerbated existing problems for family members and couples, and these tensions may not automatically disappear.
With telehealth, our providers can help you navigate challenges and changes using improved communication strategies, managing expectations, and offer guidance to help you tackle increased stress and worry.
6. Telehealth Helps Improve Your Outlook
The Covid-19 crisis contributed to a rapid increase in depression, anxiety, sleep problems, relationship challenges, increased substance use, and worsening mental health conditions and other chronic health conditions. A climate of 24/7 news cycles can exacerbate these problems, making it easier for us to become afraid, paranoid, or concerned about the future.
Using telehealth to connect with a psychiatrist or therapist ensures that you can get the professional care and guidance you need to help you navigate these times. Your provider team will work closely with you to ensure that you have access to appropriate care and treatment that can help improve your symptoms.
7. Telepsychiatry Is Convenient!
Prior to the pandemic, telepsychiatry did not enjoy widespread usage outside of urban areas. With increased legislative action requiring health insurers to cover telehealth visits in the same manner as in-office visits means that patients and providers can stay safe and get high-quality care from anywhere in the world.
Utilizing telehealth for psychiatry and therapy visits means that you can maintain consistency in your treatment plan from anywhere, at anytime.
Psychiatric and Therapy Telehealth Services Are Here To Stay
Telehealth adoption increased rapidly worldwide between 2020 and 2022, and telepsychiatry is here to stay. Learn how Novum Psychiatry is treating patients remotely via telehealth during Covid-19 and beyond.

Contact us today for a confidential evaluation or to schedule your appointment.